Welcome to
Prestige Construction and Design

Sydney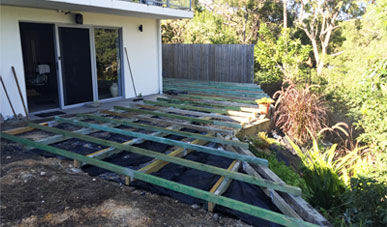 Specialising in Single and Multi-Level Deck Installation
Prestige Construction and Design Sydney specialises in Single and Multi-Level Deck Installation. We also deliver a wide variety of quality home improvement and construction services to property owners. We specialise in Building Renovation, Alteration/addition, and Extension. Single or Multi-level Deck, depending on your preferences and needs. The experience that we have gained over our many years in business helps us address the needs of our clients in an ideal manner. All of our projects endure daily wear to provide our clients with a high return on their investment. For this reason, if you live in any of the Sydney areas of Australia, you should rely on us for your home construction remodels or new construction to ensure durable, eye-catching results.
---
Our Company Has Extensive Experience
Prestige Construction and Design Sydney first opened for business 20 years ago. Since then, we have seen a variety of situations while delivering our knowledge and workmanship to clients. As a result, we have sufficient experience to provide the ideal finished project to you and our other clients. (Read More…)

---
We Offer a Wide Assortment of Services to Our Clients
To serve as many homeowners as possible, we offer a wide assortment of services, including:
Renovation
Alteration/Addition
asset maintenance Services
General construction
Home renovations/extensions
Kitchens and bathrooms remodeling
Pergolas to offer shade and enhancement to your patio, porch, deck or other outdoor area
All carpentry services
Building maintenance
Other outdoor structures
Design services include all aspects of your project
Quotes in detail are given upon request
To ensure that we can adequately serve those who reach out to us, we do limit our services to any of the Sydney areas. Just consult with us to learn if this includes your area when you are in doubt.
---
We Provide Quotes upon Request
Upon request, we will meet with you to collect any pertinent measurements, ideas and preferences that we require to provide you with a quote. This helps you know what your budget will and will not allow.
Please do not hesitate to Contact Us for a free consultation.
You may also Visit and Like our Facebook page.